Attending Vision Expo West 2019?
Reserve a time to meet one-on-one with a Frames Data product specialist!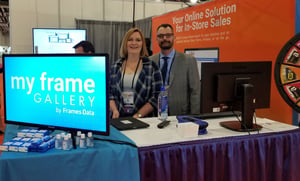 Ready for an in-person demonstration of My Frame Gallery? Want to talk about your options for using Frames Data inside your practice management or inventory software? An in-person meeting is the perfect time to connect, gather product information and ask questions.
Simply select a time that works for you via the scheduler below. We'll send you an email to confirm the details.
All meetings will be located at Frames Data booth #17118 in the Sands Expo Exhibit Hall.
---
A NOTE ABOUT TIME ZONES:
*Meeting times shown below may be in your current time zone. All Vision Expo West meetings will be in Pacific Time Zone.
*If you are not in Pacific Time Zone, we recommend that you change the time zone displayed under the heading "What time works best?"
Don't see a time available?
We may be booked up, but we will have additional staff available to meet with you. Just head over to booth #17118 when you are able!
---
Popular posts from our blog:
by Tom Doyle on August 28, 2017
This short animated video explains exactly what Frames Data is, and how opticians use it to help manage their frame dispensary.
by Tom Doyle on June 4, 2018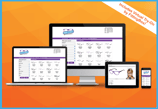 Could an online frame gallery help grow your bottom line in your optical retail? Check out this under-a-minute video summary of My Frame Gallery's features and benefits.
by Tom Doyle on August 28, 2018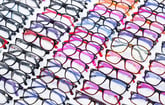 Building a frame gallery for your practice can be a big decision for many frame dispensaries, websites and online marketing. Consider these 5 reasons to re-think your online strategy and build a Frame Gallery.
by Tom Doyle on November 13, 2018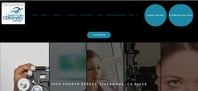 We sat down with Livermore Optometry Group's Dr. Steven Faith to talk about their approach to online retail, and how they discovered that online browsing was actually driving their in-store sales.
by Tom Doyle on December 3, 2018

As Frames Data passed 50 years of continuous publication, we took a look back through our five decades of Big Book covers. Watch the video and browse the gallery of covers, organized by year.