Build a virtual showroom for your practice
and stay competitive in today's digital world.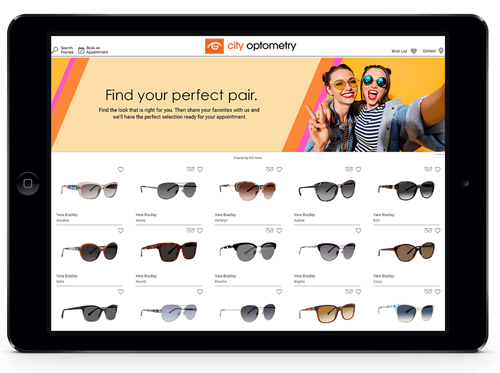 Ready To Order?
1-2 location practice and new to Frames Data? If you are ready to order now, CLICK HERE to get started.
For independent practices of 1 or 2 locations that already have an active Frames Data account, call our sales team at 1-800-821-6069 ext 3.
Multiple location practices should call 1-800-821-6069 ext 4.


Send me more information!
Online Browsing + In-Store Service
Meet the future of eyecare head on.
Consumers want to browse online before they purchase, but still need the in-person fitting and service that only an Optician can deliver.
My Frame Gallery gives your practice the ability to offer the perfect mix of online frame browsing and in-person optical expertise.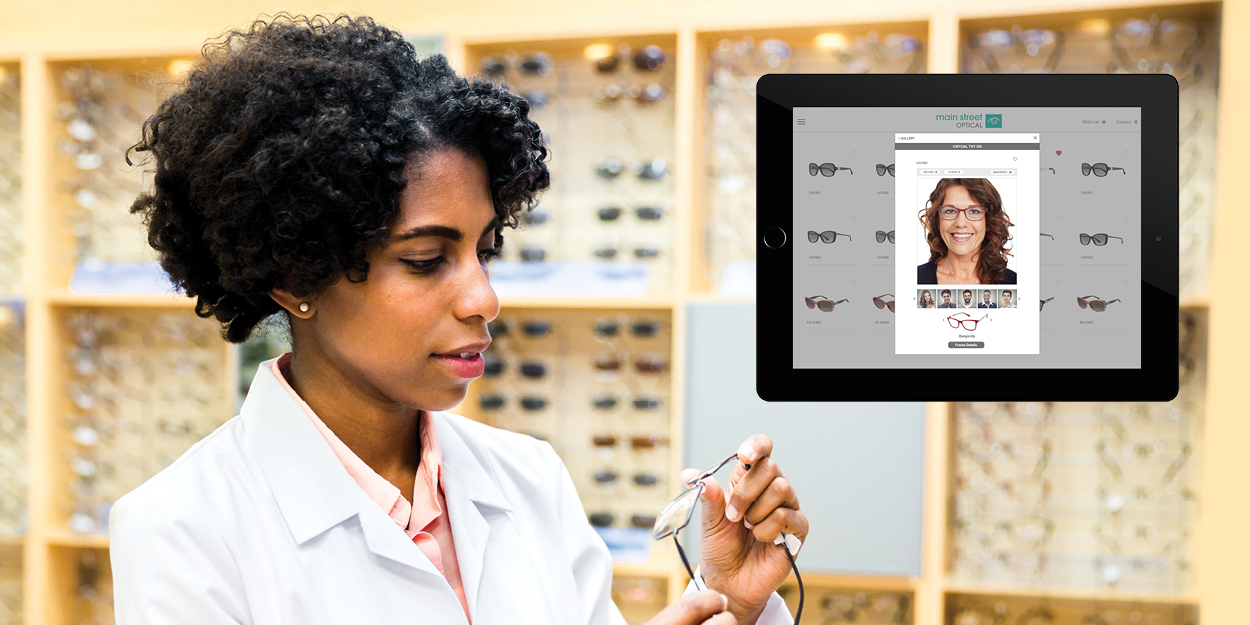 The Wave of the Future
Transform patient experience.
My Frame Gallery can help you:
Provide a fantastic "VIP" patient experience that sets you apart

Create robust patient loyalty

Stay competitive with big box and online retailers

Engage patients online

Deliver a more efficient patient visit, so Opticians can help more patients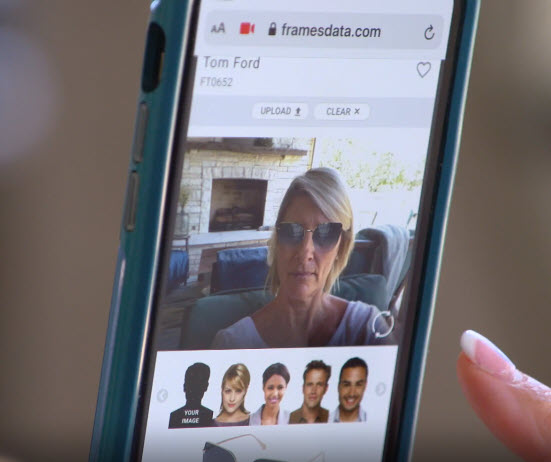 Our Features
Why Choose Us?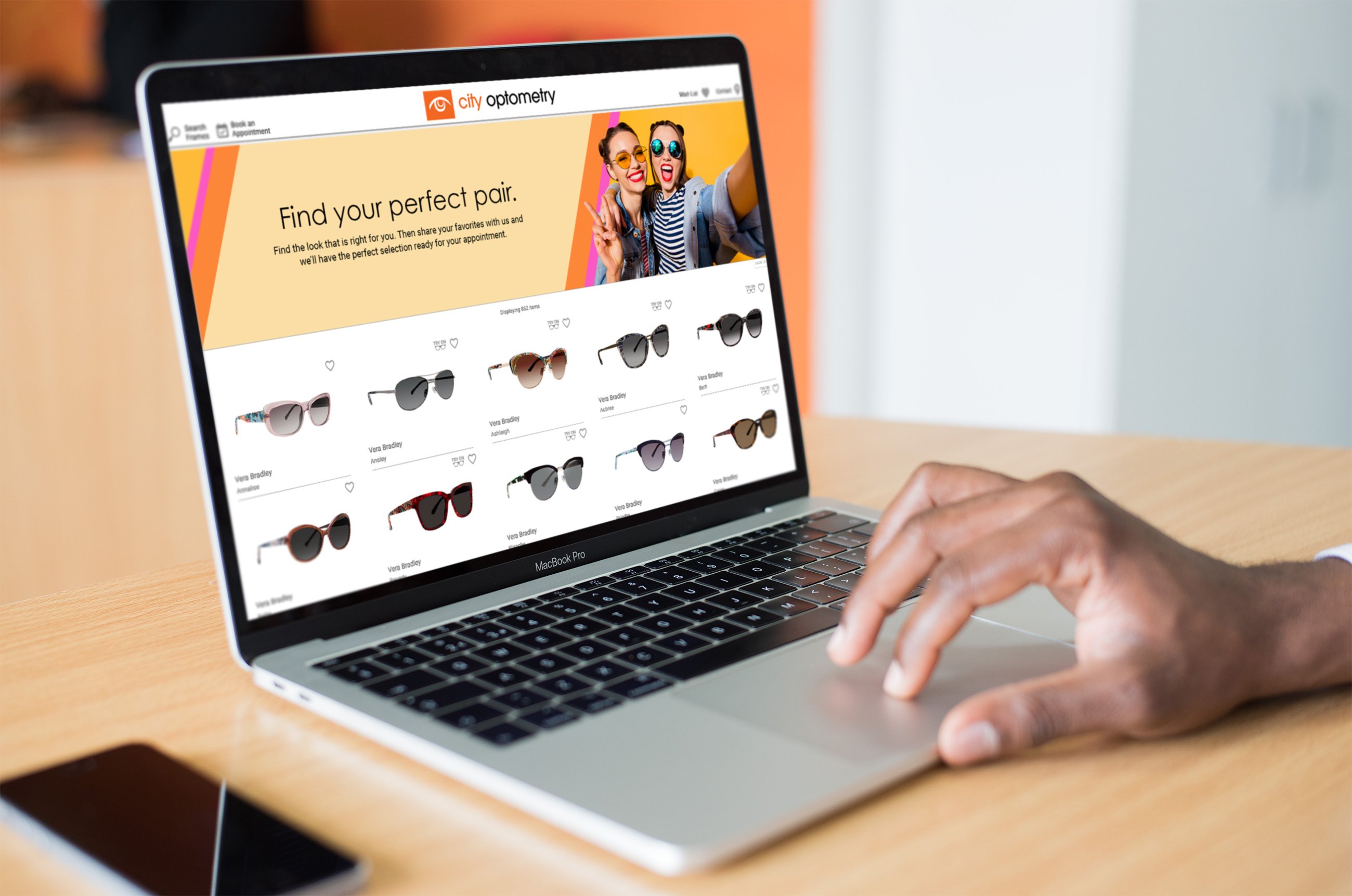 Virtual Try-On
Help patients narrow down their final frame selections prior to their appointment with this fun, cutting edge technology.
Comprehensive eyewear library
Frames Data's vast repository of eyewear is built in, so you have the product data and imagery you need, ready to create your Gallery.
Simple Set Up
You don't need any special technical skills! Your Gallery could be ready in a matter of minutes.
Affordable for independents
Priced to be within reach, no matter the size of your practice.

From the Blog
How SeePort Optometry uses My Frame Gallery to Compete in a Post-COVID World
"Patients love the idea that they can virtually try on their frames and pick their favorite ones, email them to us, and then when their appointment time comes we have them all ready for them..." Denys Meade, New Hartford Eye Associates
"Our Gallery gets patients excited about what they might see at our practice before they even walk through the doors. The setup was easy and the customer support is phenomenal." Paul Ludden, Advanced Eyecare Associates
Our online frame gallery is a success! We have already had sales from patients who have chosen a frame online and come in for their eye visit knowing which frame they wanted." Anne Mullins, Progressive Eye Center
"Year-to-date we're up twelve percent, even having lost two and a half months [due to COVID]." Heather Siela, All Eyecare Optometry
My Frame Gallery is "a curated experience that adds a degree of not only convenience but also luxury to the frame selection process." Annie Hicks, Seeport Optometry